Best casino in Lethbridge, Alberta.
Pure Casino Lethbridge is our newest casino, opening at its present location in 2004. Today our 44,000 sqft casino houses 416 slot machines, 28 VLTs, and 11 live-action tables. Over the years, Pure Casino Lethbridge has provided the city with superior gaming. We offer various rooms and catering options perfect for Christmas parties, stag/stagettes, birthdays, meetings, and more! Our rooms are ideal for company gatherings and can be used for charitable poker tournaments and play for fun table game events. We understand that it's the little details that help make your event a success; that's why our rooms feature things like a cozy fireplace, a portable bar, full A/V with a projector, and a large drop-down screen. Multiple pool tables and TV's means you won't miss any of the action! Pure Casino Lethbridge is the perfect place to host your next party! If you're looking for the best spot to watch football, hockey, or UFC, our Buffalo Showroom is the place to be! Stop by to enjoy some wings while cheering on your favourite team with your friends and family. Pure Casino also offers Lethbridge's favourite casino rewards program! Get exclusive, time-limited offers and coupons, plus bonus ballots, and rewards for hand-pay jackpots & specific amounts at table games. When you've worked up an appetite from action-packed gaming and entertainment, you can come dine with us! We provide multiple restaurants with a variety of selection for breakfast, lunch, and dinner. Pure Casino Lethbridge also offers numerous dining promotions throughout the week, giving you something to look forward to every day. Poker is now open! We have $2-$5 NL at this time, with a $100-$500 buy-in. Come in and book your seat or take advantage of our high-limit table games!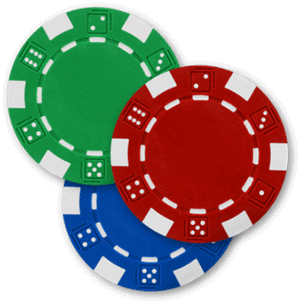 Table Games & Poker Now Open!
Face Mask in Public Spaces
Hello valued guests! As you know we have a new temporary bylaw in place that requires the use of face coverings in all public indoor spaces.
Please help us out on your next visit and be prepared to wear a face covering when:
Entering the casino
Waiting in any queues (eg. Restaurant, at the bar, ATM/TRK, etc)
Making your way to your dining table or slot machine
Using the restroom
Leaving the casino
Face coverings are not required while you are consuming food and beverage, including at the slot machines and at table games (We've got plexi-barriers up to keep you distanced)
Thank you!
Keeping Safe – Together.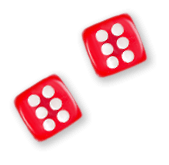 PRE

Entertainment



Promotions

Check out the latest promos and gift giveaways!

Gaming

416 Slot Machines
28 Video Lottery Terminals
11 Live Action Table Games
1 Freebet Blackjack
6 Blackjack
1 EZBaccarat
1 Roulette
1 Ultimate Texas Hold'em
1 Three Card Poker
5 Poker Tables

entertainment

Non-stop action every weekend!

Dining

Stagecoach Grill | Buffalo Bar & Lounge | Buffalo Showroom
Looking for our latest schedule?